Do you find yourself arguing more with your partner or spouse? Couples Therapy can help.
Tired of having the same arguments over and over again?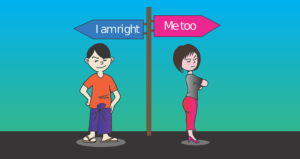 Relationship Counseling may help. Do you wonder why this isn't working? Have either of you been unfaithful or had an affair? Have you found yourself more depressed or anxious?  In couples therapy, I can teach you how to get what you want from your partner and feel better in the process.
Every day life, such as careers and children, can cause distance in a relationship. If you are struggling with relationship problems such as feeling unloved, mistrust due to hiding cell phones and Facebook pages, or affairs, couples counseling can help you reconnect with your partner. There isn't a class you take to learn how to be in a relationship or how to be married. We learn about relationships from our parents. Both men and women desire closeness and intimacy but they show it differently. Couples therapy can help you both learn how to show your love and appreciation in a way that you can feel good about your relationship.
Couples Therapy Can Help with these Common Problems:
Trust has been broken.
An affair
Feeling unloved and rejected
Having the same arguments over and over
Loss of a connection
Parenting Differences
Want a Change for the Better?
Most couples can solve or reduce their problems with new skills and new tools. Couples therapy exercises will help you learn new skills to make your relationship better and happier.  The good news is that if you are willing to practice new counseling therapy techniques, I believe your relationship will improve.  While I can't guarantee to save every relationship, I believe you can be happier and have the love you deserve.
How does Marriage Counseling work?
The beginning of a relationship is the easiest for most people. You seem to have a lot in common which is what brought you together. Getting along is easy.
As time goes on, each partner realizes there are some differences. It is how they look at their differences and respond to them that can predict a harmonious relationship or constant struggles.
This is where couples therapy comes in. I am an expert in listening to each individual's concerns and quickly identifying problems. Next, I  help each partner to both understand their partner's concerns and communicate his/her own concerns.
You don't have to feel like this anymore! GIVE COUPLES COUNSELING A TRY.
Here are your next steps:
1. Call me today at 661-259-8200×2 for more information or
2. Ready to get started with couples counseling right away? Schedule an appointment online
3. Prefer email? Contact me at aprildehiges@gmail.com
If you have more questions, go to my FAQ page.