Individual Therapy Helps: When things aren't going the way you want…..
Does life look good on the outside? But on the inside you feel alone, unhappy, or unappreciated. Stress, anxiety and relationship issues can affect the strongest and most secure people at times.  When this happens, all you want is to feel better. In individual therapy you will figure out the "Why" and "How." 
Do you ever think….
* I cannot believe he did that to me!
* Why did I say "yes" and now I have too much to do.
*How do I get him to listen to me?
* Why is this happening?
* How do I get out of my relationship/job/situation?
* I'm a great person.  So, why am I still single?
* I am so tired of feeling unhappy all the time.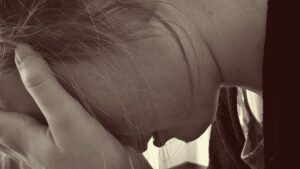 If so, you are not alone. I can help.Through individual therapy, I can help you identify the problems. Then, using individual counseling techniques, I will facilitate you finding a solution that is right for you.
In my experience, most problems in life come from one or more of three areas:
1. Things that happen to us…things we wish had NEVER happened.
These are often the most painful. If you don't deal with these situations, they will affect all areas of your life. My experience is that with attention, support, a plan, you can feel better.  This is hard to do by yourself so it's important to get support. Setting individual therapy goals will focus on identifying and developing a plan so you can move forward.
2.Things are painful because of the way we think about them.
We all have a different way of thinking about things. Depending on our personality, each of us perceives things differently. This is where having an outside person– such as a therapist can be so beneficial. I use individual therapy techniques that focus on how to change negative thinking so you can be happier. When you look at a situation from multiple perspectives, the pain often decreases. Everything feels easier. You feel like you have multiple options – and that feels great.
3.Things that get better quickly when we change what we are DOING about them.
Has anyone ever said to you, "Stop worrying about it. Worrying doesn't make it any better."" Easier said than done, right?
Suppose you could create new routines…new ways of dealing with the situations that cause you stress…Think about it. What would life be like then? You might feel more in control of your life. You may feel more confident, stronger, more capable and well…happier.
No matter what types of problems you may be dealing with, I want to help. In fact, that is why I became a therapist. I want to help people like you feel better.
Let's get started today. Call 661-259-8200 x 2 or schedule online
Individual Counseling Benefits:
Individual counseling benefits include identifying the problem and finding solutions. One of the benefits of Individual counseling is that I will help you identify the underlying issues that cause you to repeat the same patterns over and over. Part of being happy, is figuring out what the kind of relationship you want to have and how to maintain it. Individual therapy goals are discussed at the beginning of the therapy process. Individual therapy techniques focus on you and your individual needs. Most clients tell me that by working with me they have learned to be more assertive and stand up for themselves. Thus, they are getting what they want out of their relationships, which results in them being happier.
Please DON'T WAIT another minute. Let's get you feeling better right now. Let's get started today. Call 661-259-8200 x 2 or schedule online.