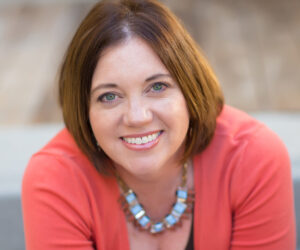 April De Higes, Valencia Therapist
Hi,
My name is April De Higes, and I am a Licensed Marriage and Family Therapist. I have been working as a therapist for over 20 years and a Valencia therapist for 8 years. Wanting to gain different counseling experiences, I have worked in several settings including schools, outpatient clinics for adults, children, and families, residential programs for teenagers, foster care, a medical insurance company authorizing treatment for mental health care as well as supervising other therapists. I work with individuals, couples, and families on a variety of issues, including but not limited to communication problems, depression, anxiety, marital conflicts, and ADHD.
When I was a teenager I was pretty angry but I didn't know why. Then, I met a wonderful therapist who helped me figure out the "why?" I realized how important it was to talk openly about my feelings and get support. Because of my own experience, I am passionate about family counseling. I want to help the person who is angry in your family figure out the "why?" So, you can all get along better.
Finding a valencia therapist that you feel comfortable with can be a challenge. Studies show that the therapeutic relationship is important in regards to a successful outcome. In most cases, I take a short term solution focused approach to resolving the problems that brought you in. I serve people in the communities of Valencia, Santa Clarita, Palmdale, and Sylmar. Don't wait another minute to get help. Let's get started! Call me at 661-259-8200 x 2.
I look forward to working with you and your family,
April
P.S. For those of you who are interested in my credentials:
EDUCATION
Bachelor of Arts in Spanish Literature
University of California, San Diego
Master of Arts in Clinical Psychology with an Emphasis in Marriage & Family Therapy
Pepperdine University
PROFESSIONAL MEMBERSHIPS
California Association of Marriage and Family Therapists-Clinical Member
MFC LICENSE #35513